The IKEA Frakta. The big, blue bag that is always there to share the load. Everybody has one stuffed away in a dark corner of their house, and while you may have been led to believe it only had one purpose, you'd be so wrong. The Frakta is having its fashion moment.
Following the Balenciaga 'copy', the blue, leather tote bag punchline that would set you back £1,365, IKEA responded with a lols advert on how to spot an original from the aesthetically similar, but slightly more expensive fashion version.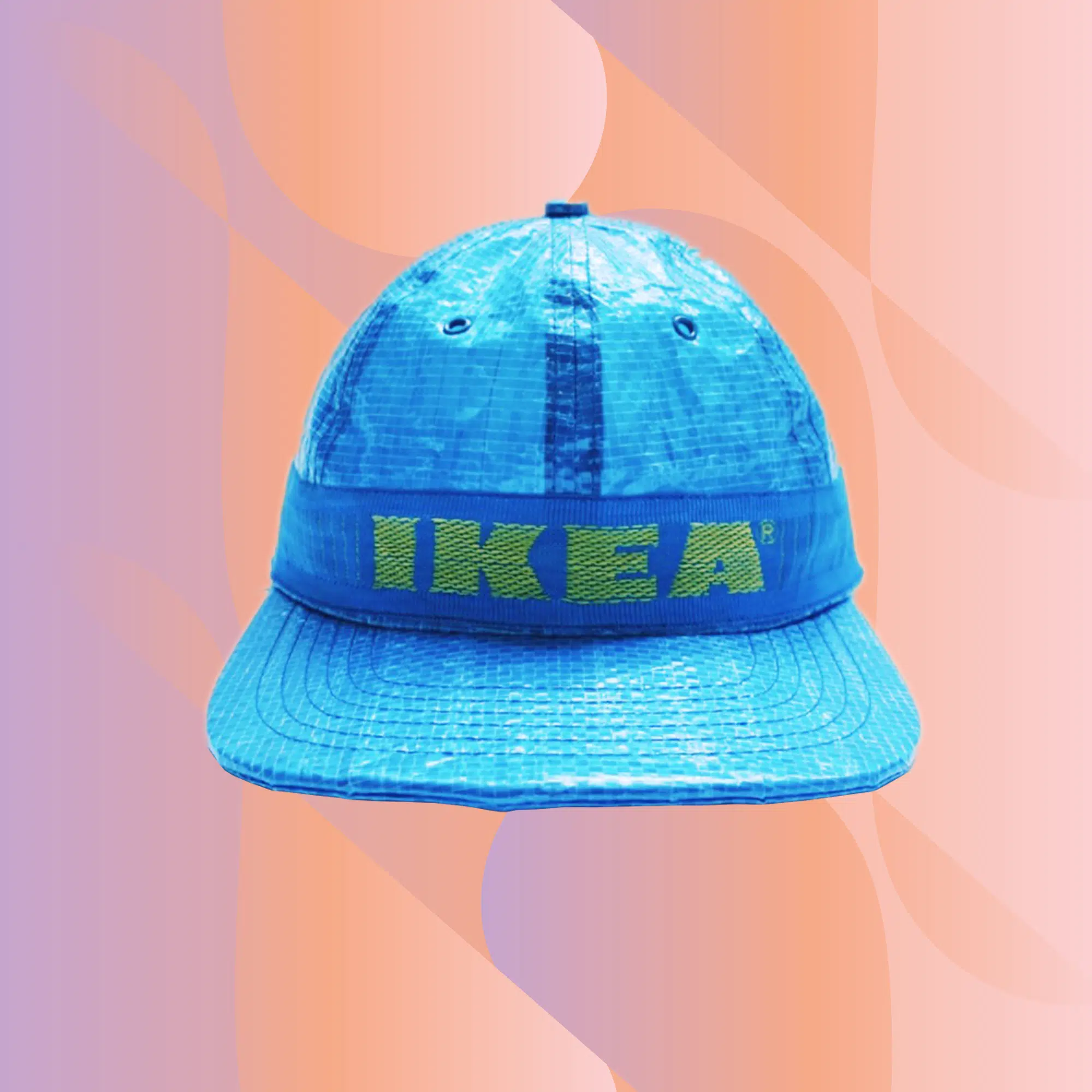 It seems this has opened up a world of possibilities for the Frakta, with Instagrammers rushing to repurpose the bag themselves for their own crafty creations. A cursory scroll through #ikeabag revealed a variety of handmade (dare we say couture?) apparel including a baseball cap, face harness, high top trainer, bumbag – and yes, even a thong.