And now there's a super-Canadian burger you can try…For a limited time of course….
It's National Burger Month, and to celebrate, the on-demand food delivery service foodora has partnered with local burger hotspot The Burger's Priest to bring Torontonians a tasty, new secret, secret menu item: the 'The Canadian Maple Bacon Cheeseburger.'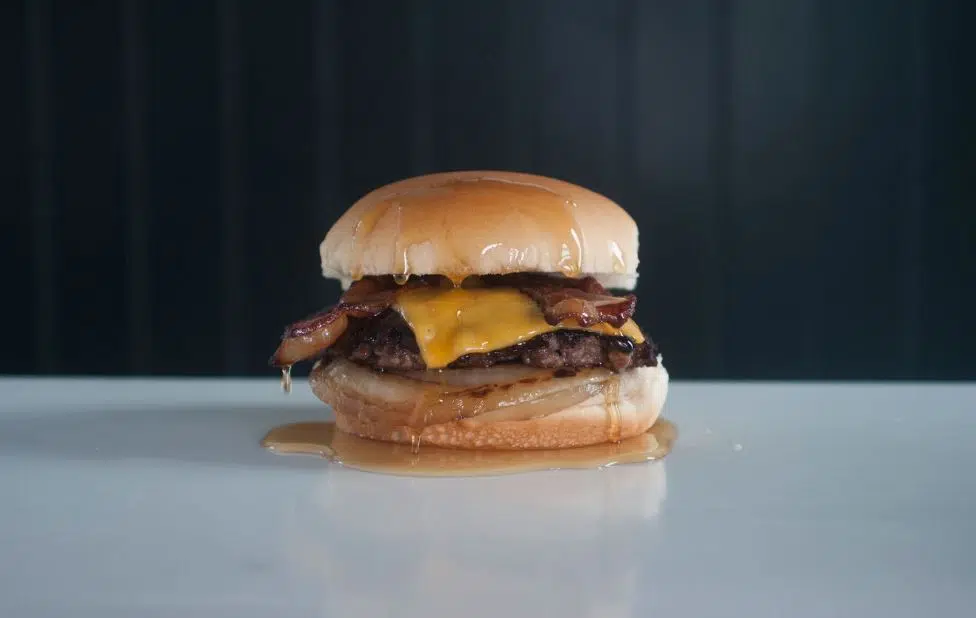 On Wednesday, May 10 The Burger's Priest and foodora are giving Torontonians a chance to taste the new, limited-time only secret menu burger. Located at 461 Queen W (west of Queen and Spadina), foodora will selectively give away free burgers from 11 a.m. to 1 p.m. to Torontonians who can guess the secret password for the pick-up window. Hint: the answer is a milestone for The Great White North.
For Torontonians who don't get a chance to visit the pick-up window, foodora users can get a taste of the 'Canadian Maple Bacon Cheeseburger,' created by Chef Shant Mardirosian of The Burger's Priest, exclusively available via the foodora app or website (for both delivery and pick-up), starting Friday, May 12 until Wednesday, May 31.