Ken just got a major makeover and the internet really wasn't ready for it.
On Tuesday, Mattel unveiled its new crew of Fashionistas Barbie and Ken Dolls, featuring 11 new skin tones, 28 hairstyles, fierce new fashions, multiple eye colors and 7 body types.
See some of the new dolls below:
But there's one thing that has everyone talking: Ken's man bun.
After the line was revealed this morning, Twitter exploded with absolutely savage reactions.
Ken hasn't changed much since he was first introduced 56 years ago as Barbie's blue-eyed, chiseled boyfriend.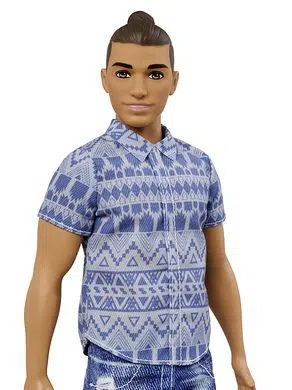 Ken will be sold in three body shapes: "slim," "broad" and "original." He'll have modern hairdos, such as cornrows and man buns, and come in seven different skin tones.
He'll also be sporting new fashions: think skinny ties, plaid shirts and graphic tees.
(Read more HERE)