Alex, Geddy, and Neil are the official names of the High Park Zoo Capybara triplets, who were born in February.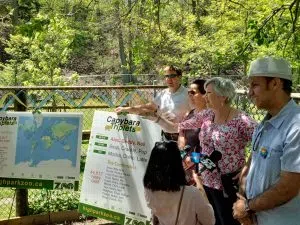 Decided by popular vote, the Rush-inspired titles won by a landslide with over 30,000 votes, beating out Snap, Crackle, Pop and Mocha, Chino, Latte.
You may remember their infamous parents "Bonnie and Clyde" who escaped the Zoo in May of last year and eluded capture for weeks.
Perhaps their adventure could be credited for sparking the conception of the triplets! Bow chicka wow wow, congrats to all!