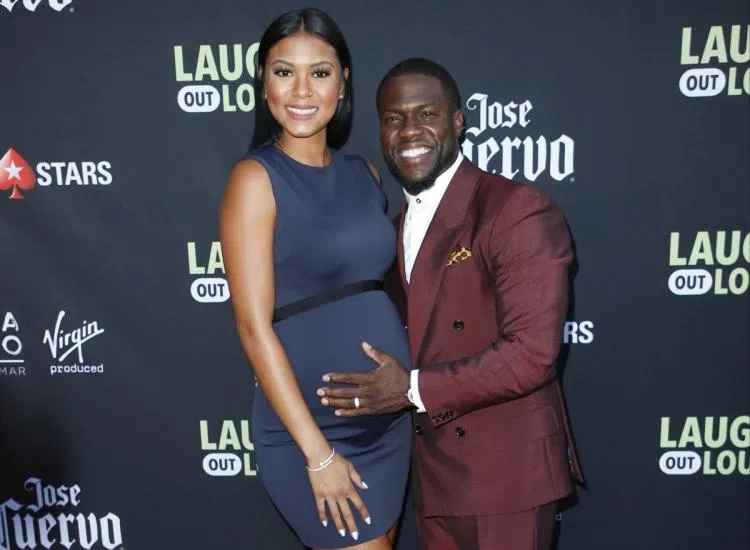 Kevin Hart and his pregnant wife Eniko are not focused on any rumours about sex tapes or extortion threats right now. They're too busy planning the most expensive baby shower ever…
According to TMZ, they are putting on a 'Lion King' themed shower on October 1st at the Calamigos Beach Club in Malibu. The venue will be decked out in leopard print and safari animals pics and a Hart family photo with a silhouette of pregnant Eniko leading the way.
They will also feature an 'experience bar' where guests can sample exotic foods while dressed up like tribal warriors. A special guest is set to join the party too, a chimp wearing a diaper. That cost them $1500 which is pretty decent since the entire bill is at approximately $177K for the whole event.
Photo from Danny Moloshok/Invision/AP, thanks!
SaveSave
SaveSave
SaveSave