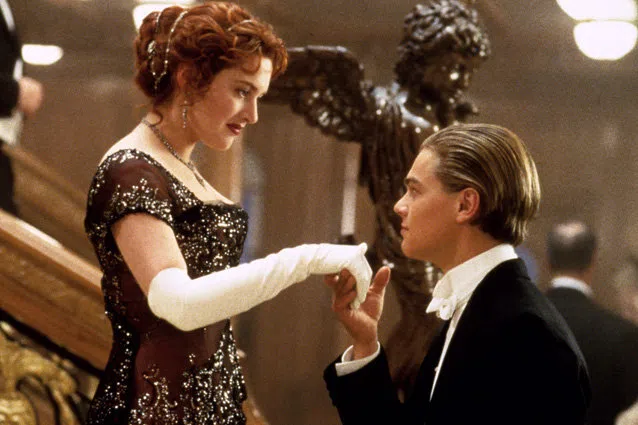 Twenty years after Titanic came out, Kate Winslet has confirmed to us what we had always hoped: that Jack and Rose actually did end up together! Kinda…
She's currently making the rounds promoting her new movie 'The Mountain Between Us'. Aside from being asked questions about that film she was asked about her relationship with her old Titanic co-star, Leonardo DiCaprio. It turns out they still text each other Titanic quotes!
It goes down at about the 4:57 mark:
Swoooooon!
Photo from 20th Century Fox Film Via Everett Collection & video from Good Morning America, thanks!