(photo courtesy of Huffington Post)
The students at Ontario's various colleges are starting to get frustrated.
That's because the faculty of 24 different post-secondary schools have been on strike for about a week and a half now. As a result, hundreds of classes have been cancelled and students are stuck out of school.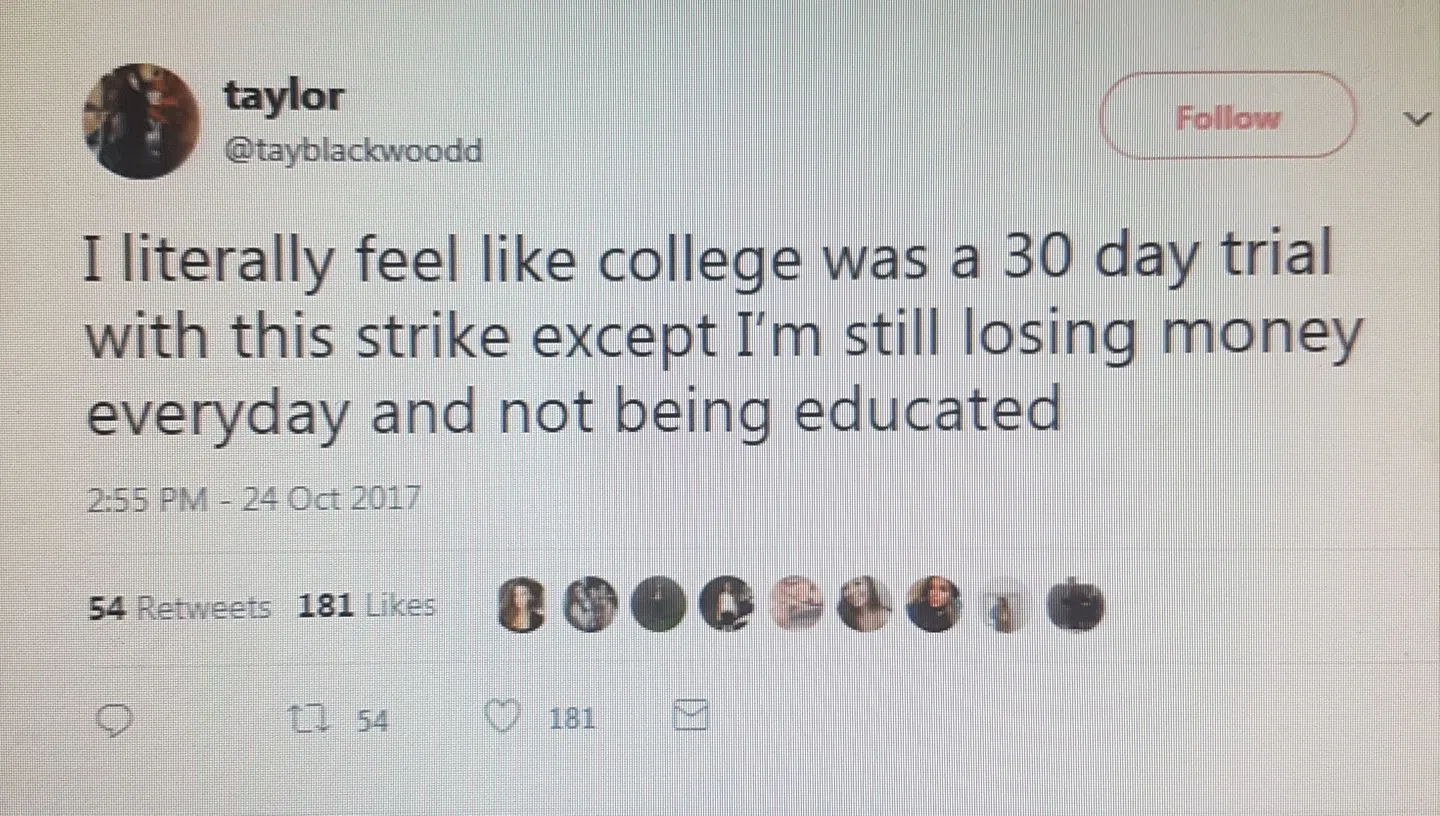 Many of the upset students have signed onto a petition that has been making the rounds.
The petition, which now has over 100,000 signatures, calls for reimbursement of tuition if a strike should occur, and now it has.
Read the full story via Blog TO HERE