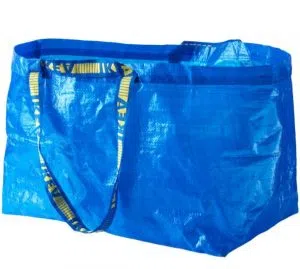 Ikea's iconic Frakta shopping bag has now been fashioned into a holiday stocking because the world is apparently out of ideas.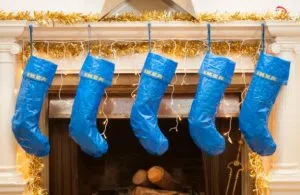 For some unfathomable reason, this blue, ugly bag has gained a kind of cult status of late. Even fashion house Balenciaga crafted a $2,145 bag inspired by the Swedish store's humble tote.
But, now Ikea's blue bag cult has sunk its claws into festive decorations with an Ikea tote-inspired stocking.