Cardi B set a new record this week by securing four of the top 10 tracks on the Hot R&B/Hip-Hop Songs Chart, a feat previously achieved by only one other female artist: Beyonce.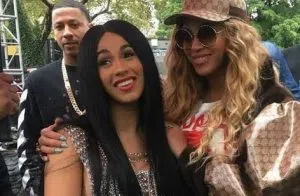 Billboard reports that Cardi's feature on G-Eazy's "No Limit" with ASAP Rocky currently sits at #2, her assist on Migos' "Motorsport" also featuring Nicki Minaj comes in at #3, her debut single "Bodak Yellow" lands at #5, and her new single "Bartier Cardi" with 21 Savage is at #9.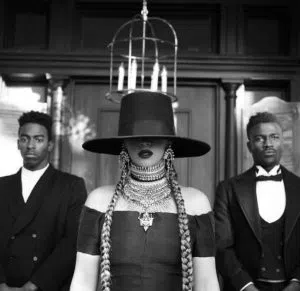 Queen B hit the milestone back in May 2016 with "Formation" (#6), "Sorry" (#7), "Hold Up" (#8), and "6 Inches" featuring the Weeknd (#10). Other than Cardi and Bey, only six other acts have had four songs in the chart's top 10 within the same week: 50 Cent, Lil Wayne, Eminem, 2 Chainz, Drake, and Kendrick Lamar.
Source: https://www.billboard.com/articles/columns/chart-beat/8093947/cardi-b-beyonce-four-top-10-hot-rb-hip-hop-songs-chart