The power couple rode a motorcycle though Kingston on Tuesday (March 20) while filming video content for their upcoming stadium tour.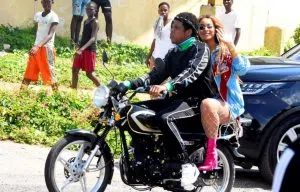 Queen Bey looked stylish on the back of the bike, donning cutoff shorts, fishnet stockings, pink boots, and small sunglasses.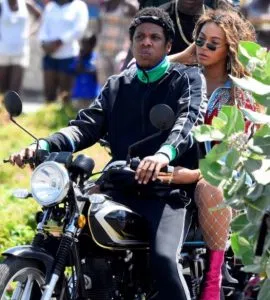 The iconic songstress waved at fans and blew kisses on set of the Melina Matsoukas-helmed production.
Meanwhile, Jigga drove around Trenchtown, looking cool in a tracksuit from Big Sean's new PUMA collection.
SOURCE: http://www.rap-up.com/2018/03/20/jay-z-beyonce-shoot-video-in-jamaica/