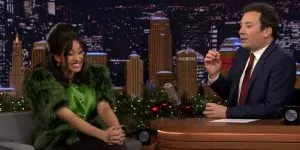 After two appearances, Cardi is running the show
Bartier Cardi is set to make US television history as she is booked to be the first every co-host on NBC's 'The Tonight Show with Jimmy Fallon'.
On April 9, the Bronx rapper will be appearing as a musical guest as well as playing the role of interviewer. NBC say that the co-hosting event is the first in the show's 64 year history, reports Pitchfork.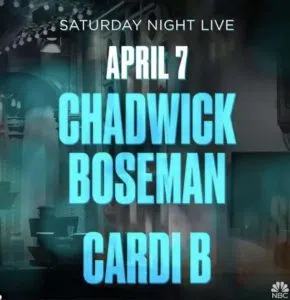 Cardi B will be also be appearing on SNL this weekend which will be hosted by Black Panther star Chadwick Boseman.
The video clip is of her appearance on the 'Tonight Show' last year.
SOURCE: http://www.nme.com/news/music/cardi-b-booked-first-co-host-tonight-show-history-2280141