More than a music video, "He Was Never There" plays out like a mini-documentary. It's a behind-the-velvet-rope peek into The Weeknd's life at the studio. It showcases different takes, conversations, and pensive moments in the lab.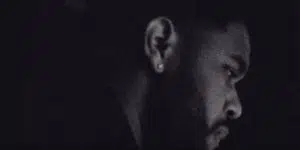 A voice narrates different parts of the clip. He explains how the project came together in "a month-and-a-half" and how it's all about "cultivating" Abel's thoughts. A mysterious woman also pops up in different film-like shots, stitched together frenetically.
After topping the Billboard 200 with My Dear Melancholy, The Weeknd will perform his new material at Coachella. He may also release two more installments of the EP series, if rumors prove true.
SOURCE: http://www.rap-up.com/2018/04/09/video-the-weeknd-he-was-never-there/