Beyoncé took a moment during the On the Run II tour stop in Detroit on Monday to honor ailing Queen of Soul Aretha Franklin.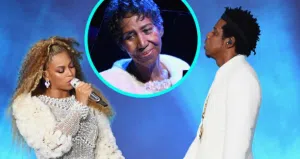 The Detroit Free Press reports that Bey dedicated her performance to Franklin early in the show, saying, "We love you," and thanking the 76-year-old singer for her "beautiful music."
Opener DJ Khaled also got the crowd hyped by playing Franklin's hit "Respect" during his set.
It was reported on Sunday night that Franklin is "gravely ill" and "could go any time." In the past 24 hours, fans and friends of the singer–including Mariah Carey and Missy Elliott–have offered prayers and well wishes.