SO I KNOW ITS HARD FOR THE KIDS
SO I DECIDED TO UNLOAD MY BANK ACCOUNT ON U GUYS. IM BUSTING DOWN $100,000 AND GIVING AWAY TO ANY FANS THAT CAN TWEET ME THERE CASH TAG WITH LYRICS FROM ASTRO. GANG !! pic.twitter.com/7o3KlxnTm2

— TRAVIS SCOTT (@trvisXX) August 14, 2018
Travis Scott's $100,000 giveaway has changed the life of at least one person.

Peter Valdriz tweeted at the rapper saying money would help defray the cost of his mom's funeral–and the rapper in turn sent him $800, along with a personalized note that read, "Ur mom [smiley 0="emoji"] down on ya." Valdriz told TMZ his mom died last week from a brain virus. "Knowing that someone is out there trying to help us during this difficult time means the world to us," he said. "I personally want to thank Travis Scott for really making a tough day for my family into a day we can cherish."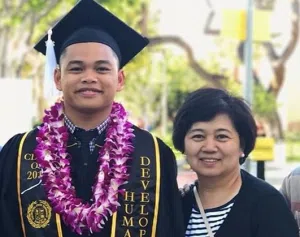 Scott's good deed is paying off, too: Valdriz adds that "generous and kindhearted" people have also donated to help his family.