Does Kim Kardashian have room in her life for another reality show? She isn't saying no.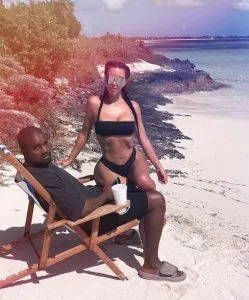 E! News caught up with Kardashian on Tuesday at an event in Beverly Hills and asked her when she might star in a spinoff show with husband Kanye West.
The reality star laughed and said, "I don't know. I don't know if that's something he would do, but you know I was in Miami recently and it did make me really miss Kourtney and Kim Take Miami, so I think I gotta–I don't know.
That would be really fun to revisit that." West generally stays away from appearances on Keeping Up with the Kardashians, but makes an occasional cameo.