Just a day after Drake took a shot at Kanye West's Yeezy 350 shoes in a new collaboration track with French Montana
Kanye took to Twitter this morning to formally issue a apology to Drizzy for a myriad of different things in an attempt to squash their month's long beef.
"I understand where the confusion started," Yeezy began in a lengthy tweet storm. First he owned up to infringing on Drake's Scorpion release date with his month-long seven track album rollout experiment.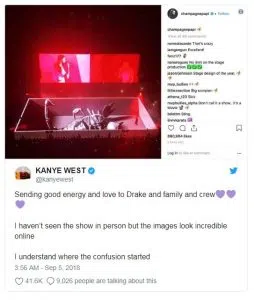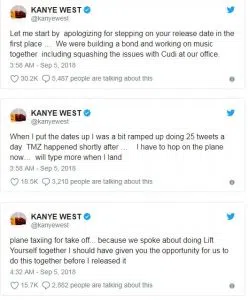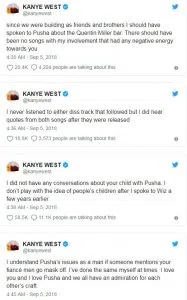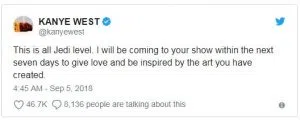 SOURCE: https://uproxx.com/hiphop/kanye-apologized-to-drake-beef/