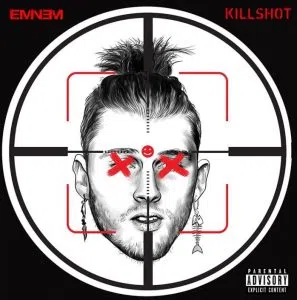 Eminem has responded to Machine Gun Kelly nearly a week after one of hip-hop's most bizarre feuds began. Shady recently dropped his new diss track aim at MGK entitled "Kill Shot" on Friday (Sept. 14), and the track is bound to turn heads.
On the four-minute single, which was released on Audiomack, Eminem directly addresses MGK about his recent diss track. "Wait, you just dissed me? I'm perplexed. Insult me on a line, compliment me on the next. Damn," he raps.
As far as songs go, I kinda like MGK's better…Oh well.