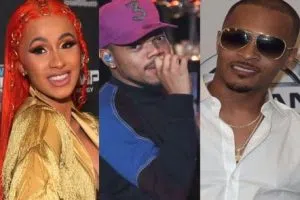 The show is called "Rhythm + Flow".
Produced by John Legend's Get Lifted Film Co., "Rhythm + Flow" will be a ten-part talent search-style show focusing, of course, on hip-hop, according to The Hollywood Reporter and Deadline news. It's set to premiere in fall of 2019, with auditions beginning this year in the judges' hometowns of Atlanta, Chicago, and New York.
Guest judges from each city will also sit on the panel, drawn from established talent from each location.
SOURCE: https://uproxx.com/hiphop/cardi-b-chance-the-rapper-t-i-netflix-hip-hop-competition-show/